A charming stay
in the heart of the village of Praz‑sur‑Arly!
Hotel, residence and chalet
La Griyotire
in Praz‑sur‑Arly
You will discover our 3* hotel La Griyotire, our 4* residence and our 4* chalet «La Griotte» in the city center of Praz‑sur‑Arly, Haute-Savoie, French Alps.
Our hotel offers 16 rooms, 5 apartments and a separate chalet suitable for accomodating up to 14 people, with a breathtaking view of the mountains surrounding the village.
We will be attentive to you and your needs during your entire stay. Please do not hesitate to contact us before your stay if you need any help to prepare your holidays.

Your stay in
Praz‑sur‑Arly
neighbouring Megève
In Summer or in Winter, we would be pleased to welcome you in Les chalets de La Griyotire to enjoy all the various activities surrounding Praz‑sur‑Arly!
Whether your stay is much needed family holiday, an adventurous weekend, romantic getaway or a business meeting, come and enjoy your stay with us in the French Alps. All inclusive of our expert services in a cozy and enjoyable setting near the world famous Mont-Blanc while also convenient to Geneva and Annecy.
Benefiting from our amazing geographical location, we are ideally situated in the heart of the Espace Diamant ski area for an unforgettable family ski holidays and on the mythical Grande Alpes road for an intense biking trip in Summer.

Restaurant
Open our restaurant door and discover our traditional and savory cuisine in a warm atmosphere in the city center of Praz‑sur‑Arly.
Discover
Spa
After a sport getaway in Praz‑sur‑Arly, come and enjoy a relaxing moment in our SPA, open in Summer and in Winter.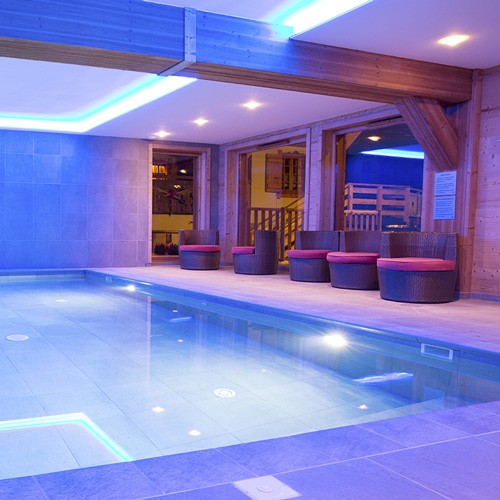 Discover
Discover
Our special offers
News
Guest reviews
"Family stay"
We spent 4 nights in a family room with our dog (a samoyed 25kg). There is nothing wrong with the room being spacious and clean, the staff very welcoming, the heated indoor pool in perfect condition and the breakfast very well supplied. A nice address, we will come back.
août 2019
"Discovery"
Very nice place, flexible and intelligent staff, perfect place in every way – Nice room, value for money pro. Great view of village and mountains, great bedding, good sleep, nice spa – go without reservation
août 2019
"Sumptuous stays"
This hotel is highly recommendable, very warm welcome, very comfortable, spacious rooms, or quiet reigns. The breakfast very rich or everyone finds happiness. The very typical decoration. I congratulate the tenants on the holding of their establishment, congratulations and see you soon.
juillet 2019
A place really very very nice not to miss … Relaxing, beautiful, warm, typical.
When we arrived, a perfect welcome, very professional, we discovered our superb wooden room… The bed is very comfortable (and I am difficult). We take refuge in the indoor pool after the road and the sauna is turned on for the 2 of us. Everything is perfect. I can only recommend this hotel. I forgot, the breakfast was really perfect, very varied.When traveling for a sports competition on Megève, really no negative comments.
juin 2019